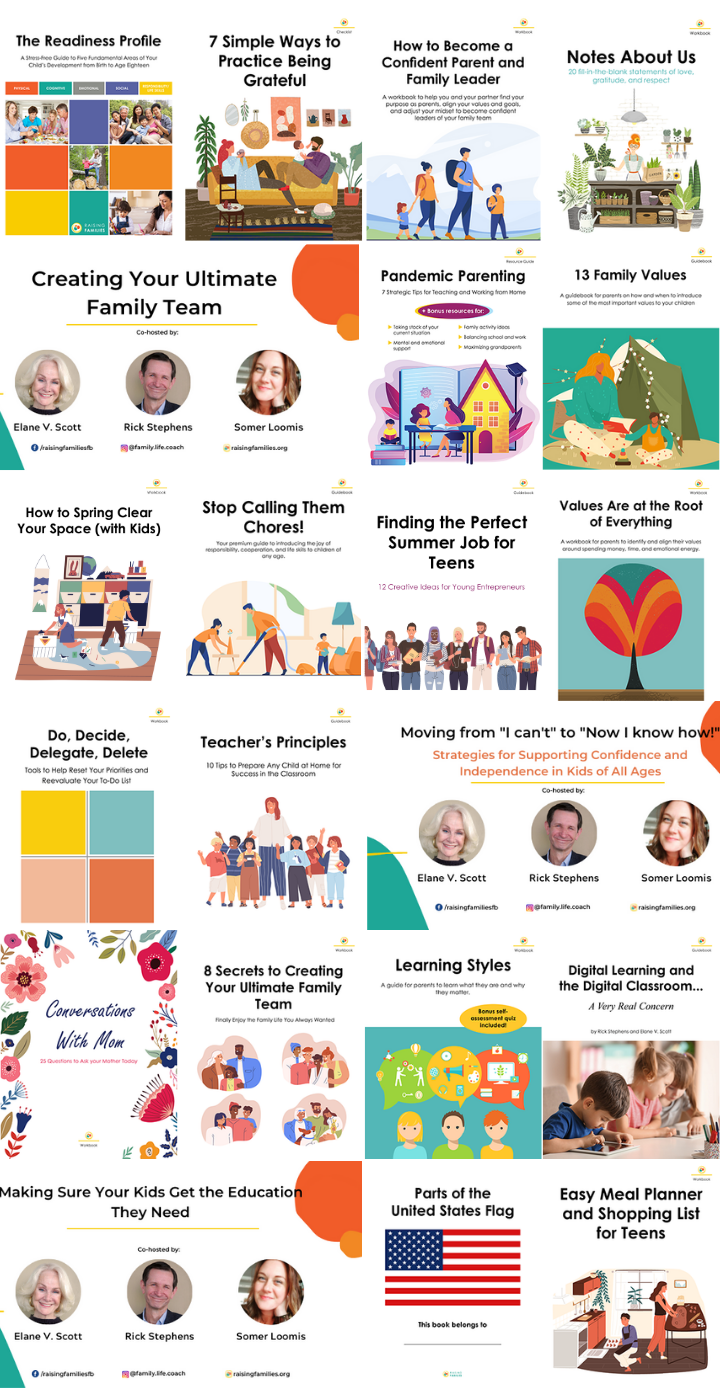 All Shop Access includes lifetime access to PDFs and Videos
We create workbooks, activity guides, ebooks, resource guides, and more nearly every month. Set your access to our library on auto-pilot with all of your favorite Raising Families resources in one place!
You'll receive an email any time a file is updated or a new PDF added. Never miss an update!
Many of our printables also come with a recorded video to further explain the big-picture concepts and lessons that inspired them.
Monthly Community Membership will help you get the most out of your printables and save you 25% on the cost of All Shop Access. (See below)
Save money when you join our Community Membership first!
Community Membership includes a 25% discount to the All Shop Access program, plus a personalized welcome video, weekly email lesson with access to our lesson archive (more than 52 weeks and climbing), monthly subscriber-only webinars with access to our webinar archive, family well-being assessment, and surprise member-only bonuses!
Check your inbox to confirm your subscription